July 2011
By Raphael Bejar, CEO, Airsavings

The cost of flying is soaring (pun intended) and with the high cost of fuel taking its toll, airlines are looking to displace – successfully - costs in areas other than in baggage, handling, and costs directly associated with operations. The problem is that there are only few areas left from which airlines can derive these new revenue sources. Low cost and legacy carriers alike are aware of the looming "tipping points," in which the traditional fee-based and à la carte ancillary revenue "ad-ons" are quickly reaching their ceiling.

So let's take stock: the price of jet fuel has climbed 53% over the previous year, and the forecasted cost impact on the global airline industry is over $60 billion dollars. This, combined with the price of oil (forecasted to stay around the $100-per-barrell mark for the indefinite future), promises to only elevate the cost of the fuel over the next few years.

Before we move on to solutions, however, let's imagine these operational costs as the fare of one ticket—here's how the pieces break down:


35% goes to fuel.

28% goes to the airline's salaries and benefits packages.

18% is for maintenance, landing fees, and travel agency commissions.

14% goes to miscellaneous fees such as marketing partnerships and reservation system costs.

5% goes to in-flight entertainment, aircraft leases, food and drinks


The result, of course, is a significant increase in the percentage cost that fuel adds to airline operations (up to 35%) and the resulting fare paid by passengers.

When looking at the traditional ancillary revenue generating add-ons to combat rising fuel prices and operational costs, there are several problems with existing ancillary revenue strategies: the cost of implementation is getting unsustainably expensive, the margins from each sale slimmer, and the price tipping point for passengers is nearing.

Comparing the traditional fee-based model with a new and more value-based approach to ancillary revenue generation, the traditional model provides far less growth potential, if only because there is a natural limit on the amount of fees that can be imposed. Once an airline institutes a fee, it must institute another fee next year (and next year, and so on) or double the fee itself just to maintain the same revenue growth rate it enjoyed in year one. And once that tipping point is reached, airlines will be left struggling to revamp not just their current ancillary revenue strategy—but their entire pricing structure.

The solution? Airlines stand to reap substantial financial rewards from the integration of a third party service as an ancillary revenue source. Such third party services are a safer bet for airlines than à la carte fees, as most customers view theses services as added value, not simply new fees for things they've been receiving for years. Furthermore, these services can be offered throughout the booking path and anytime prior to and during travel. This is important, as after the initial cost of the ticket has been paid for (research shows that airline tickets are usually purchased 46 days before the trip), customers might feel more financially comfortable adding additional products to their menu of services for the trip.


Third-party products come in a variety and are usually structured around a commission-based fee. Especially effective are products that give the airline passenger valuable services throughout their travel. Products like these provide valuable assurance to the traveller, while providing a much more sustainable revenue stream to airline operators. These services also allow airlines to maintain brand interaction with travelers at every phase of their experience – both pre- and post-flight. And at no cost to carriers, airlines enjoy the benefits of a revenue-generating program without any investment in development or infrastructure. So, airlines can fight rising fuel costs in a more effective way, re-vamp their ancillary revenue strategy to provide more long term and stable revenue growth, and provide passengers with an improved travel experience – by implementing new third party services instead of sticking with overdone and outdated existing strategies like baggage and service fees.


###

Raphael Bejar, CEO, Airsavings
Raphael Bejar, founder and CEO of Airsavings, SA, is widely considered one of the pioneers of ancillary revenues in the airline industry. With over 20 years of airline industry experience, working primarily in finance and purchasing, Mr. Bejar founded Airsavings in 2001 to meet the unique and growing needs of low cost and mid sized airlines, combining innovative group buying techniques with web services technology to provide ancillary revenue solutions to those airlines. Its group buying expertise, combined with the knowledge of airline internet booking engines, has uniquely positioned Airsavings in the area of ancillary revenues - now a vital lifeline for airlines.

Mr. Bejar has consistently been in the vanguard of ancillary revenue innovation, leveraging the capabilities of the online booking path to create new revenue generation opportunities for airlines on four continents. He has also worked with Jet Finance, Credit Foncier, and SH & E, and holds degrees in engineering from ESTACA and in finance and banking from Paris University.

About Airsavings – Ancillary Revenue Solutions for Global Carriers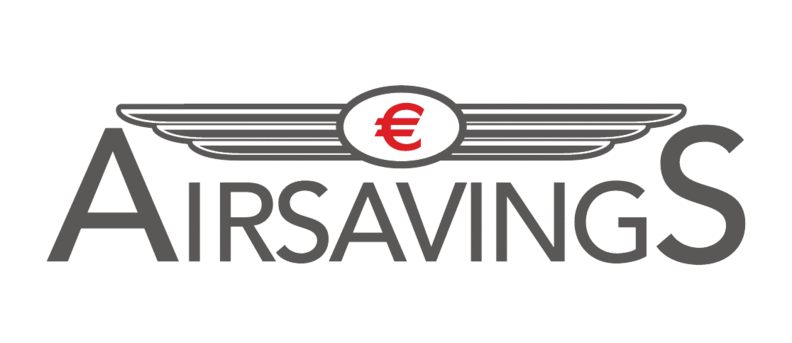 Airsavings specializes in facilitating the two fundamental operational imperatives of the airline industry: cost reduction and revenue generation.

As the air travel industry has become more competitive and more reliant on emerging technology at both the front end (sales and distribution) and the back end (procurement and purchasing), Airsavings has helped airlines maintain their competitive edge and begin to evolve toward a new, e-commerce operating model. By assisting airlines in unbundling their core services and providing a speedy, cost effective platform on which to offer ancillary services, the company allows its clients to swiftly and easily develop alternative revenue streams. And by employing one of Europe's most successful group buying systems, Airsavings helps member airlines obtain competitive pricing on critical goods and services.

For more information, please visit www.airsavings.net

About Genius365
Genius365 provides personal concierge services to global travellers, 24-hours, 7 days a week in any time zone and country. Genius365 handles the logistics of ground transportation, flights, hotel and restaurant reservations, schedule coordination and local language services to ensure that travellers can get the most of their time abroad and not leave the success and enjoyment of their trip to chance.

For more information, please visit www.genius365.com





*The views and opinions expressed in the guest columns are those of the author
and do not necessarily reflect the views of, nor should they be attributable to,
SpeedNews or Penton Media.