Dubai Airports officially opened Dubai World Central-Al Maktoum International for cargo operations in phase one of the airport's development. Inaugural flights were operated by Rus Aviation, Skyline and Aerospace Consortium.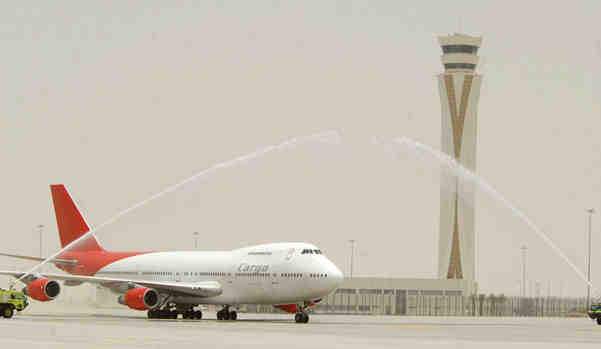 "Although it is a long-term project, the need for a second airport in the near to mid-term is clear," Dubai Airports CEO Paul Griffiths said. "Dubai International currently has capacity for 2.5 million tonnes of cargo while volumes are expected to increase 48% to 3 million tonnes by 2015."
Fifteen airlines have signed up to operate cargo flights to/from the airport, which last week announced it had received clearance to commence cargo operations. Cargo carriers that have signed up to operate into DWC include Aban Air, ACI, Aerospace Consortium, Aviation Service Management, Coyne Airways, EuroAsian Services, Gatewick, Ramjet, Reem Style, Rial Aviation, Rus Aviation, Sonic Jet, SunGlobal, Skyline and United Aviation Services. The carriers will begin operations gradually over the coming weeks.

"Phase one is the first step in a long infrastructure development project that over time will see our new airport transformed into the world's largest global gateway and a multi-modal logistics hub that plays an increasingly integral role in the ongoing economic and social development of Dubai." Dubai Civil Aviation Authority President and Dubai Airports President and Chairman HH Sheikh Ahmed Bin Saeed Al Maktoum said. "It is a proud day for Dubai and an auspicious occasion for the future of global aviation."

Phase one will feature one A380-capable runway, one cargo terminal and one passenger terminal. When complete, the airport will operate with five runways and four terminal buildings.
(Photo credits: www.dubaiairport.com)