February 2011

By J. Marc Taylor, Director of Sales
Sherwin-Williams Aerospace Coatings


Latest Basecoat/Clearcoat Systems Turn Planes Around Quickly in the Paint Shop and Keep Them in the Air Longer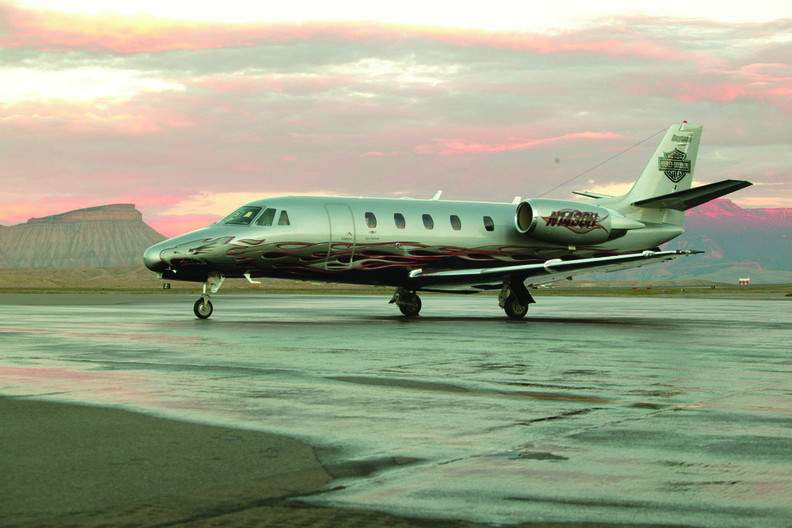 The painting scheme on any aircraft is more than just a colorful, decorative amenity. While it provides a distinctive brand or corporate identity to each particular airplane, it also has an even more important role: providing crucial protection against corrosion and damage, even in the harshest environments.

Depending upon the amount of flight time, regular cleaning schedule and number of years of service, even the most durable, high-quality coating system will begin to weather, requiring the aircraft to undergo a complete repainting process. In today's economy, it's crucial to get the plane back into service as quickly as possible. With the help of new basecoat/clearcoat exterior paint systems, aircraft will move more efficiently and cost effectively through the painting cycle assisting fleet managers, MRO leaders and even the paint shop managers.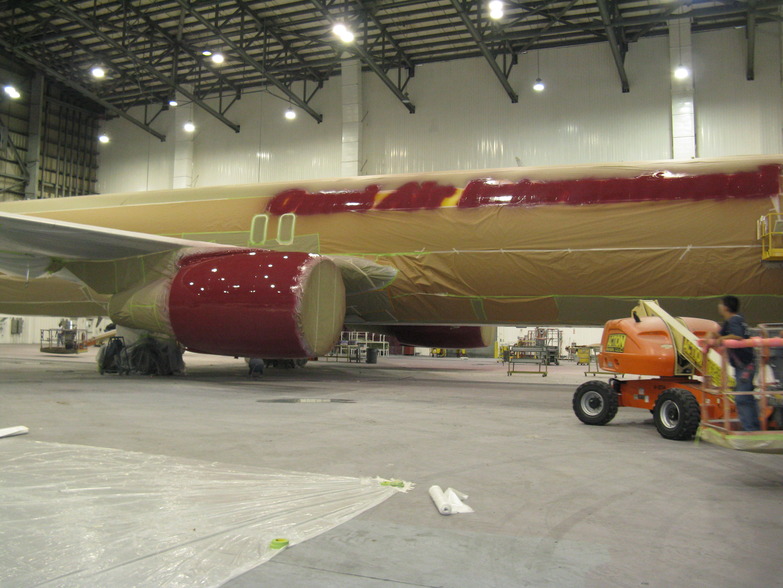 Application benefits
Traditionally, each color of a plane is painted with two to three coats of pigmented topcoat. With new basecoat/clearcoat systems, each color is loaded with a higher amount of pigment and therefore generally one requires a single-coat. This one-coat layer is then covered with a glossy clearcoat that provides better color retention, a smooth look and great durability.

This innovative, new topcoat system delivers faster processing time, more color and easier maintenance than traditional coating systems. This allows aviation MRO facilities and their paint shops to augment production schedules and turnaround more paint jobs. And, quicker turnaround means planes can get out of the shop and into the air faster.

With new basecoat/clearcoat technology, all colors are applied as a basecoat. Color coat dry time in ambient temperature (75°F / 25°C) is significantly less than traditional single-stage paint systems -- 50 to 65% less. After the basecoat dries, technicians then will spray the entire aircraft surface with a clearcoat finish.

This unique application method, and the quick dry time, allows shops to apply numerous colors in a single shift and move the aircraft more quickly through the painting cycle. And, this new system also offers a much longer recoat time than other systems, which eliminates the need to sand between coats. Less sanding means less time spent on the painting process as a whole. It also means no baking is needed. For those shops that force cure today to decrease cure times, they should notice savings in both natural gas and utility bills. That also means a reduced carbon footprint for the facility.

Basecoat/clearcoat systems not only apply faster, but they also deliver better, brighter hiding colors. These systems have a nearly infinite offering in their color palette. They also facilitate such special effects as pearl and mica finishes in small stripes or even full body color. And, there can be less rework required per aircraft.

Paint shops are able to handle more complicated schemes easily and quickly with a product that still provides an appearance that is comparable to traditional single-stage coating system technology. The result is commercial airlines now can get a high-quality finish in a simpler, faster-to-apply product.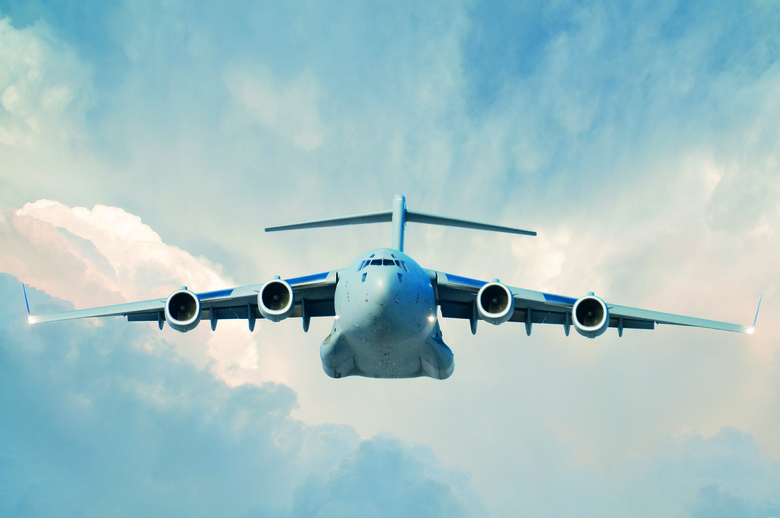 Other benefits
Using a clearcoat improves not only improves the aircraft's gloss and color retention, but its durability. In fact, in some applications the paint job's lifespan could now increase depending upon the plane's usage, level of cleaning and other industry factors.

A basecoat/clearcoat system is easier to repair than traditional aerospace coating systems because the clearcoat can be buffed easier than pigmented coatings without color-matching worries. Clearcoat finishes also clean easier than traditional single-stage systems.

Basecoat/clearcoat may even reduce the amount of material going onto an aircraft, which can translate into less paint weight. One coat of basecoat with a higher pigment load, combined with a clearcoat, weighs less than two coats of a traditional pigmented coating. Less weight can contribute to better flying and potential fuel savings.

Why change?
Time is money. And a basecoat/clearcoat painting system produces significant savings in both areas. Shorter painting times, better color retention and increased durability means planes won't need to be repainted as frequently.

And, when they do require repainting, shortened processing time means aircraft won't be grounded as long for the required maintenance. This puts planes back in the air faster and decreases volume on the ground waiting to get into the paint shop. This benefits the bottom line for everyone involved, from fleet operators and plane owners to the MRO shop.
All images courtesy of Sherwin-Williams Aerospace Coatings.



About Sherwin-Williams Aerospace Coatings
The Sherwin-Williams Company, founded in 1866, is one of the world's leading companies in the manufacture, distribution and sale of coatings and related products to professional, industrial, commercial and retail customers. Sherwin-Williams Aerospace Coatings is a business unit of The Sherwin-Williams Company. Sherwin-Williams Aerospace Coatings manufactures and distributes a complete line of advanced technology paint and coating systems for a variety of commercial, general and military aircraft. Learn more.


*The views and opinions expressed in the guest columns are those of the author
and do not necessarily reflect the views of, nor should they be attributable to,
SpeedNews or Penton Media.